Workshop Is Now Complete - Instant Access Available
Watch Over My Shoulder, As I Develop FOUR Different Business Models Using WordPress, In The Next FOUR Weeks...
So That You Can Copy The Results For Yourself!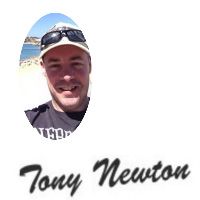 If there's one thing the Pandemic and the last 12 months has taught us, it's the value in having multiple streams of income.
Not so long ago, having a full-time job was considered 'safe' and a stable source of revenue.
But that's been blown out of the water with thousands of businesses crashing and being forced to close.
There's never been more of a need for extra income and that's what this page is all about 🙂
Let Me Show You How You Can Use WordPress To Create Several Different Income Streams And Finally Get More Financial Stability In Your Life
Let me come clean and admit something right now...
I've been a WordPress junkie for many years now. In fact, ever since it was first released back in 2003 (Yes, I'm an online dinosaur!).
Over the years, I've used it for various different things including niche affiliate websites, local SEO, website design, launch jacking, site flipping and the list goes on.
There really is a business model for everyone using WordPress.
Want to make money without showing your face or deal with clients?
No problem. Create niche affiliate websites and take advantage of free search engine traffic.
Want to help local businesses with their online marketing?
No problem. Set up your own local SEO agency and create monthly recurring income.
Want to take advantage of new product launches as an affiliate?
No problem. Create your own product review website and also use third party platforms to rank at the top of Google.
Whichever business model suits you, then you can use WordPress to create it.
And I'll show you how to do just that.
Introducing...
The WordPress 4 X 4 Intensive Workshop
I'll create 4 different business models in 4 weeks and show you exactly what to do to copy each one for yourself.
Each model will last for 1 week and you'll watch every step, over my shoulder.
Everything will be documented, recorded and you'll be able to put each step into practice at your own leisure.
The 4 Models That Will Be Created Are...
1. Niche Affiliate Websites
Without a shadow of doubt, this has been my most profitable business model over the years.
Not only with the affiliate income generated from them, but with the lump sums you get for flipping them.
On Flippa.com alone, I've sold $121,037 worth of websites and thousands more privately.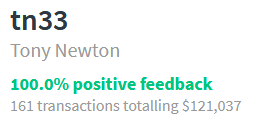 In this week of the workshop, I'll build a brand new, niche affiliate website from scratch.
You'll get to see:
Websites making just $200 per month can be sold for $20,000+

By the end of this week, you'll have all the knowledge you need to create your own empire of niche affiliate websites!
Launch jacking is where you find products that are about to launch and rank reviews in Google for them.
Why does this help?
Because the day a product launches, people head over to Google and type in "Product Name review" to see if there are any reviews about the product.
By having YOUR pages in the top 10 results, it means these people will find your reviews and click on your affiliate links to visit the product website.
This allows you to make hands-free commissions and can build up into a substantial monthly income.
Watch me build out a product review website and also learn how to snipe top ten spots in Google using other free platforms.
In this week, you'll see:
If having monthly recurring income is something you crave, then this business model is the one for you.
Having your own digital SEO agency, means you provide SEO services to local businesses. Well, actually they don't have to be local but it's the best way to get started.
I personally did this in my local town, ranked my own website for 'Blackpool SEO' and signed up more than 10 local businesses just from ranking that website.
You don't have to be cold calling or even approaching businesses to make this work. By ranking a website in your local town, you'll get businesses coming to you.
The benefit of this model is you charge a monthly fee for your services. You can charge anywhere from $100 through to $5,000 or more for each business you sign up.
In this week, I'll build a brand new agency website and optimize it to rank in my local town.
You'll see:
This model fits in nicely with having your own SEO agency.
You basically create your own website offering web design services to local businesses. This can be offered stand-alone or as part of SEO services too.
Creating these types of websites for local businesses is a great way to get your foot in the door and then provide other services down the road.
In this week, I'll build an agency site from scratch and optimize it to rank in my local area.
You'll see:
And it doesn't have to be just for local businesses either.

You can create websites for other affiliate marketers, just like I have done.
"Thanks for your latest amazing DFY website offer. I'm now the proud owner of a lovely clean, well-structured WP site, not to mention a bag full of instructions, tips, and hints. Thanks Tony!"
"Wow Tony they look great!!!
I especially like the clean looking logos / banners.
Thanks so much for getting this done so quickly!!!"
"I was like a youngen last night awaiting the first day at school, almost couldn't sleep because of excitement and anticipation of the site. It looks great and thank you again, well worth the money! 🙂
I'll be digging into the SEO battle plan and look forward to applying what you shared, thanks again!"
In this WordPress 4 X 4 Intensive Workshop, I'll show you how to build FOUR different business models that I've personally used to make money online, over the last 17 years.
You can choose to build one or even all four if you choose. Each one can bring in a nice 4+ figure monthly income.
Each model will be documented and recorded, so that nothing is left out.
You get lifetime access to the training, so you can come back in 6 months time and refresh your memory.
The 4 models are: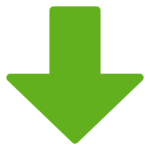 Just Use The Button Below To Gain Access

$97 $67
You get full access to all FOUR weeks of training.

You Get Instant Access To All Four Weeks Of Training

As soon as you order, you'll be directed to a page with instructions on getting started.

I look forward to seeing you on the inside.
DISCLAIMER: There is no guarantee that you will make these levels of income and you accept the risk that the earnings and income statements differ by individuals. As with any business, your results may vary, and will be based on your individual capacity, business experience, expertise, and level of desire. There are no guarantees concerning the level of success you may experience. The testimonials and examples used are exceptional results, which do not apply to the average purchaser, and are not intended to represent or guarantee that anyone will achieve the same or similar results. Each individual's success depends on his or her background, dedication, desire and motivation.
*This Site Is In No Way Endorsed By, Related To, Or In Any Other Way Affiliated With Facebook, YouTube, TikTok or Instagram.
Copyright © 2021 - All Rights Reserved